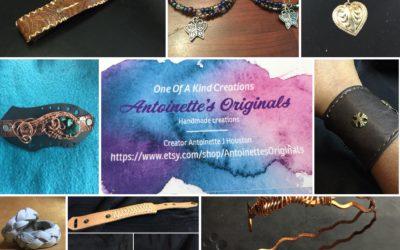 soon!  Soon I'll be able to get back to my writing! I've been crafting almost every day for next weekend! New ideas and designs as well as a new medium. I really enjoy beading, but leather crafting will still be my favorite. After the festival everything left over...
read more
New look for the new year
A lot going on...
I'm making the attempt to organize my ideas and life to include everything that's happening beyond my control. Stuff outside my little family. It's starting to build up to a level that may be too much for me. Can't concentrate on my writing or crafting. With all that has happened while my creativity has hold, I feel that I am neglecting those that are important to me. So there has been a more than noticeable lag in new work or social media interaction. Life needs me to interact with actual friends. But I'll be back.