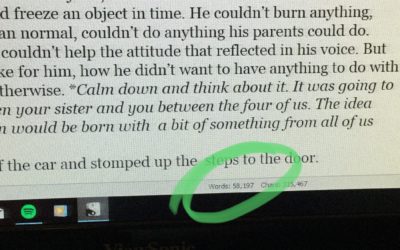 I'm amazed at how my story is coming... and running away from me. I'm nearing 60k words and haven't even reached the halfway point of my story. New ideas and twists keep popping up and stretching my story out. Despite the length I know some of it will be cut out, but...
read more
New look for the new year
A lot going on...
I'm making the attempt to organize my ideas and life to include everything that's happening beyond my control. Stuff outside my little family. It's starting to build up to a level that may be too much for me. Can't concentrate on my writing or crafting. With all that has happened while my creativity has hold, I feel that I am neglecting those that are important to me. So there has been a more than noticeable lag in new work or social media interaction. Life needs me to interact with actual friends. But I'll be back.